TRXADE
Trxade is a publicly-traded wholesale pharmaceutical platform for independent pharmacies. They came to us with an existing, working product that was outdated and hard to use, along with a number of business requirements and IT restrictions that dictated broad working parameters.
As a first step, I analyzed of their existing platform, looking solely at usability, UI and organization of the application. I made a number of "ideal world" suggestions (disconnected from specific designs) and created an in-depth report.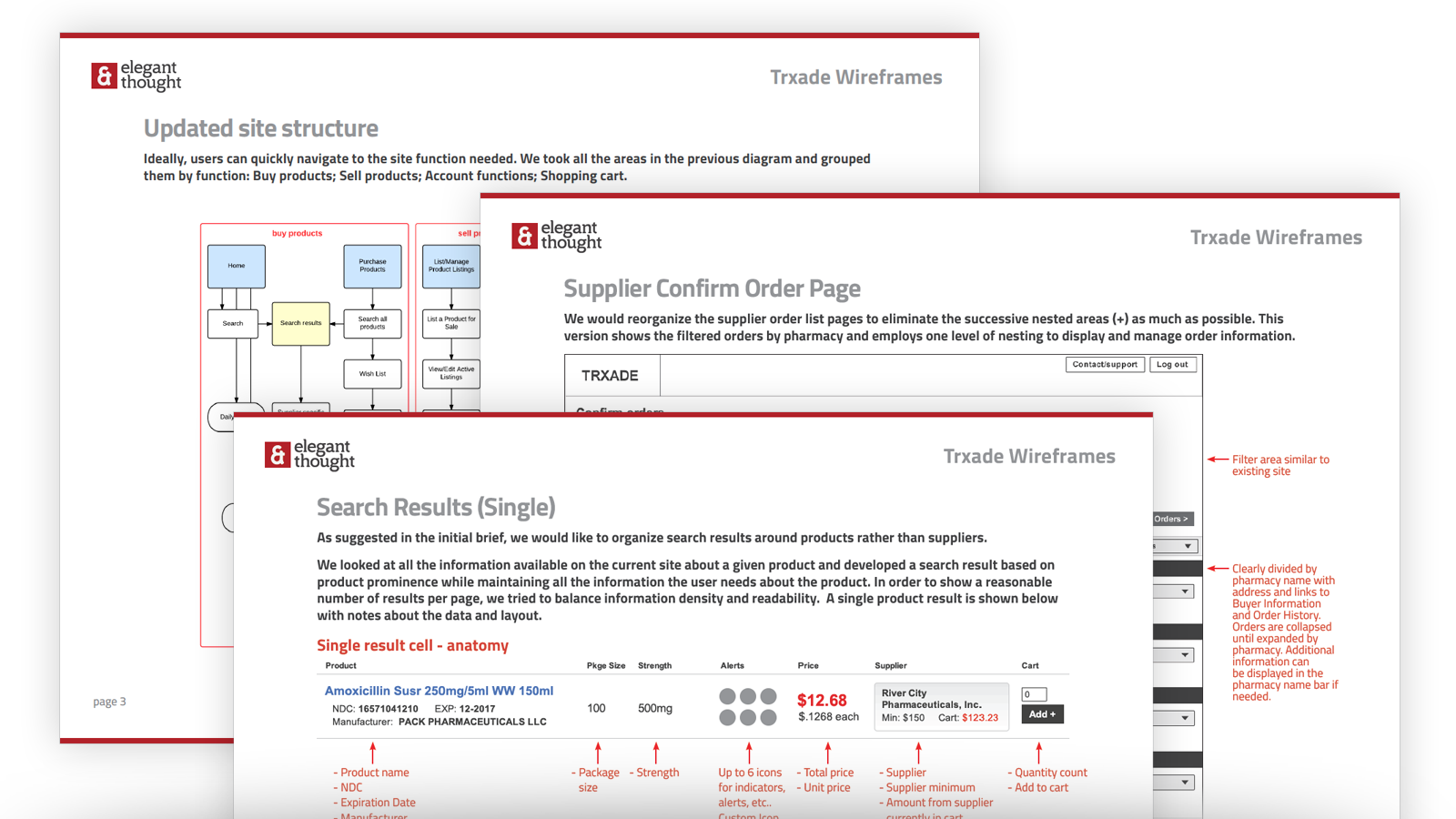 Trxade asked that I move on to implementing some of the suggestions laid out in the initial analysis. In a separate document, I addressed the few specific interfaces considered to be most troublesome, as well as the overall site structure and navigation.
Expanding on that document, I produced wireframes of critical pages including the main portal page, new customer registration, search results, shopping cart and supplier pages.
Based on this further wireframing, I was asked to produce several pixel-accurate designs for their team to implement.