Directory App
Directory is a combination of a web-based CMS and mobile application. The app allows tightly-controlled, secure deployment of custom contact directories. We developed this SaaS product from scratch and evolved it through internal testing and deployment at a Big 4 accounting firm.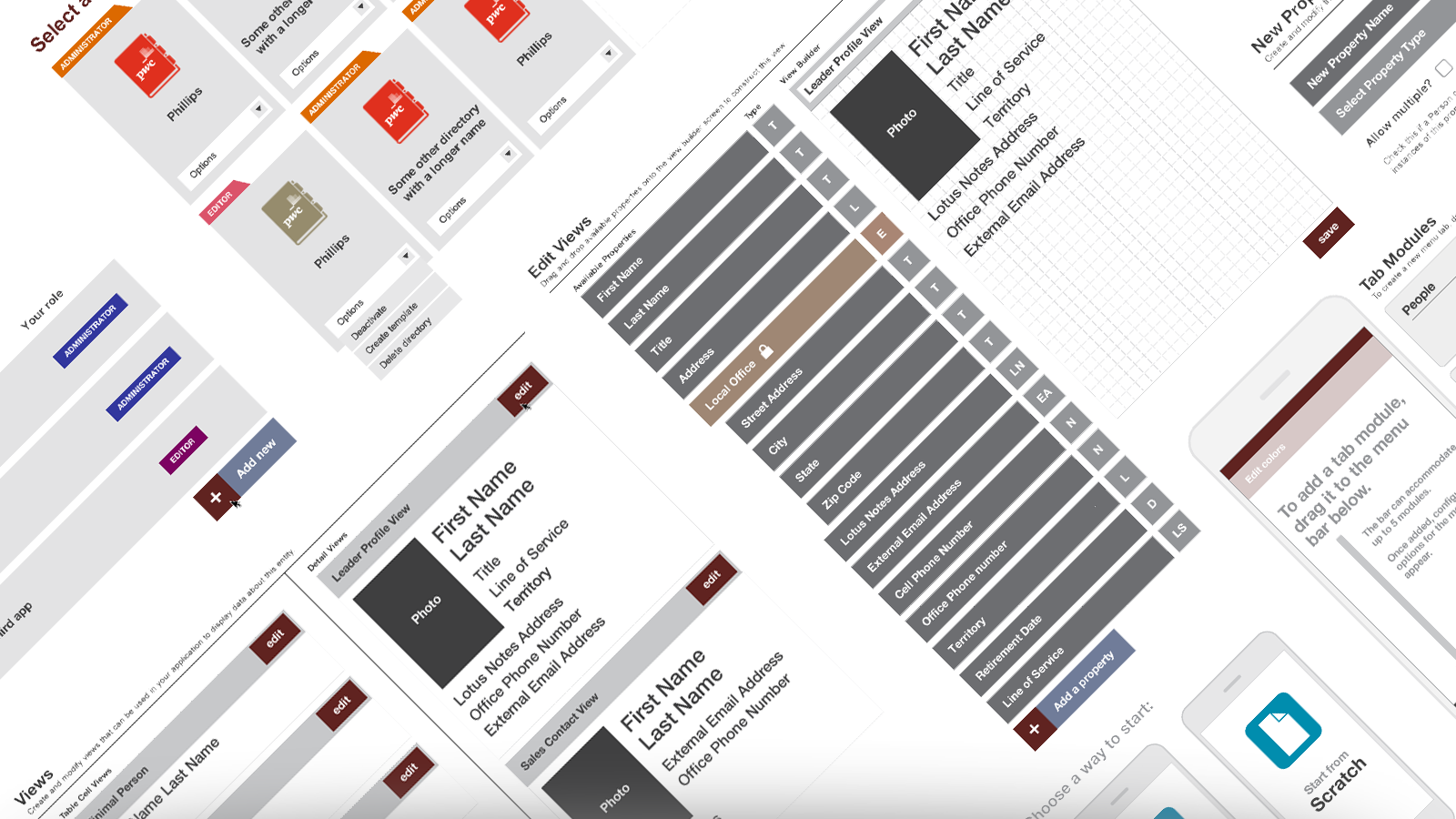 I developed several approaches to the design and data flow challenges inherent to the product. The app has many roles, from a tiered hierarchy of back-end admins to end users who will only see the mobile app.
In contrast to external products, the CMS feature set evolved continually. Design and development moved from a minimum viable product to a more feature complete application with the input of our first enterprise client.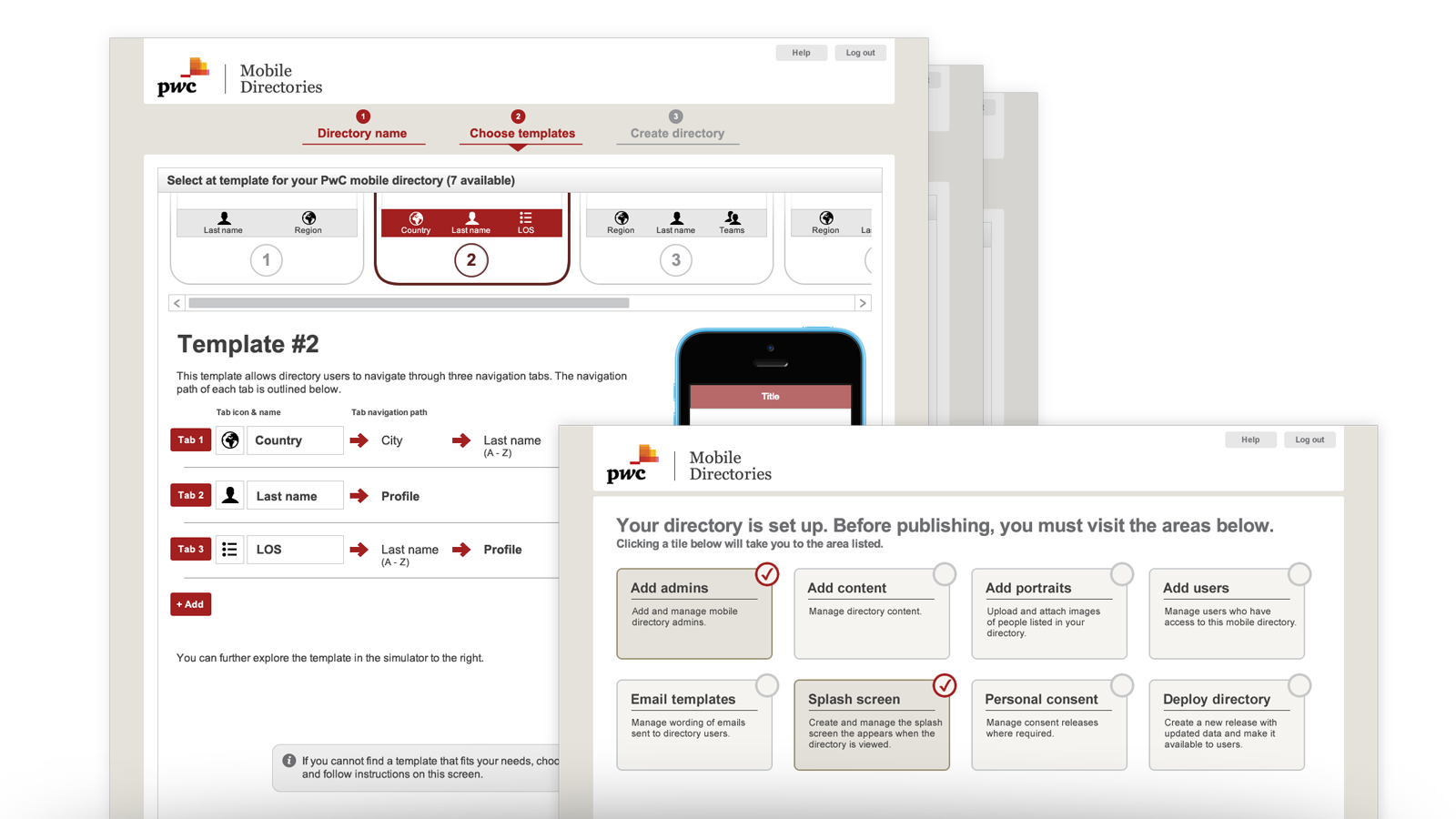 Mobile directory setup can be quite complex. To decrease support inquiries, we developed and tested several versions of a setup wizard.
We developed a clear, secure process of authenticating the mobile app and allowing users to access the mobile directories they are authorized to view.